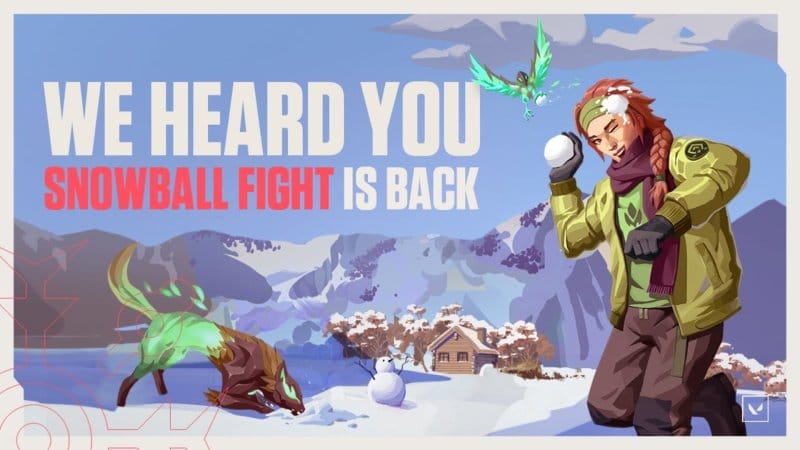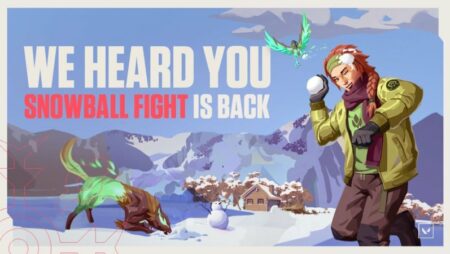 Snowball Fight returns for a short time in Valorant
Valorant welcomes back the temporary gamemode called Snowball Fight. The fan favorite game mode won a fan vote introduced by Riot Games last month. In the vote, fans had the option to choose from Escalation, Replication and Snowball Fight. The latter managed to win the contest and is therefore temporarily back in Riot's shooter.
Snowball Fight
The gamemode made its debut last year and immediately managed to melt the hearts of fans. In the icy game mode, players get the opportunity to throw snowballs at each other using a Snowball Launcher on the icy map Icebox.
That's also the only thing players get. The shop cannot be used to buy weapons and there are no abilities to use either. Throughout the game players get the opportunity to claim special power ups. With a power like ricochet it is possible to shoot the snowball through the walls and the growball power up makes the snowball grow bigger and bigger as it travels distance.
A snowball does 150 damage and players only have 100 hp, making snowballs an instant kill. The game is over once a team reaches 50 kills or the six-minute timer ends. For each game you get at least 750 experience points, if you manage to win the game there will be an additional 150 points.
The unique five vs. five gamemode is available now and will be available until January 11.
Skin bundle
In addition to the temporary gamemode, Riot Games also recently announced that exclusive weapon skins were on the way. The 'Snowfall bundle' is a skin bundle made especially for the holiday season. In addition to the bundle, skins for five different weapons and a unique gunbuddy can also be purchased separately.