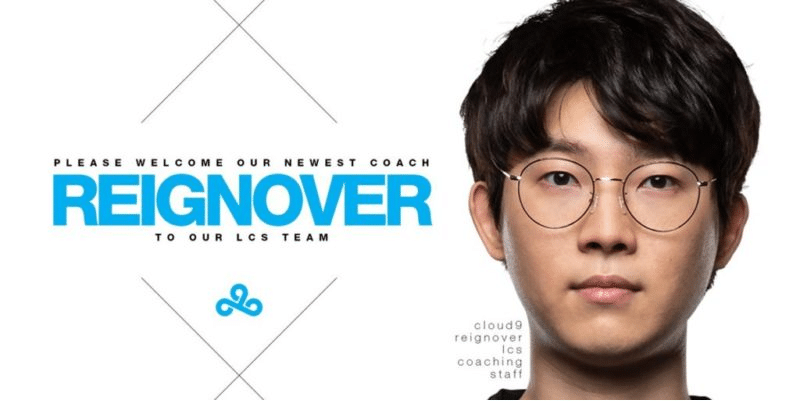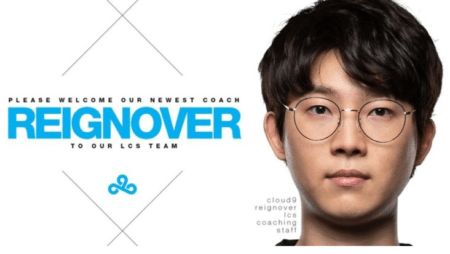 Cloud9 have officially unveiled Kim "Reignover" Yeu-jin as their new LCS Head Coach, with the 25-year-old set to lead the team into a new era. The veteran's arrival is the latest in a long line of changes for the team, after what was a hugely disappointing showing at the 2020 Summer Split.
Reignover has been promoted to Cloud 9's LCS Head Coach following a spell as the organization's academy coach, with the jungler's new role having been announced on Twitter on Monday evening. Cloud9 had looked almost unbeatable during the Spring Split, finishing with a 17-1 record during the regular season, before winning the championship, however the Summer Split was a different matter. Despite starting off well, Cloud9's form quickly deteriorated, with their lowest point coming during a 0-2 weekend in week eight, where they came unstuck against both Golden Guardians and TSM.
The History of Reignover in LCS
Having entered the playoffs as an outside bet second seed, Cloud9 lost to FlyQuest and TSM, results which also impacted their chances of qualifying for the worlds. As such, the fact that the organization has looked to make changes perhaps comes as no surprise, with the release of both Licorice and Reapered having kicked things off. The duo had been with the team for a number of years, having played a major role in their success.
Reignover also competed as a jungler for both Fnatic and Immortals, enjoying success with both too. In fact, while at Fnatic, Reignover recorded a 18-0 split in 2015, before reaching the World Championship semi finals just a matter of months later. Meanwhile, with Immortals, the South Korean helped the team in finished in the top two at both the LCS Spring and Summer Splits in 2016, demonstrating just what he could bring to Cloud9.
Can Cloud9 Return to the Top of the Scene?
Cloud9's roster currently features Fudge, Nisgy, Zyen, Vulcan and Blaber, with Reignover having been tasked with getting the best out of such talents. It remains to be seen as to just how quickly they can rediscover their best form, following arguably the poorest season in the team's history.