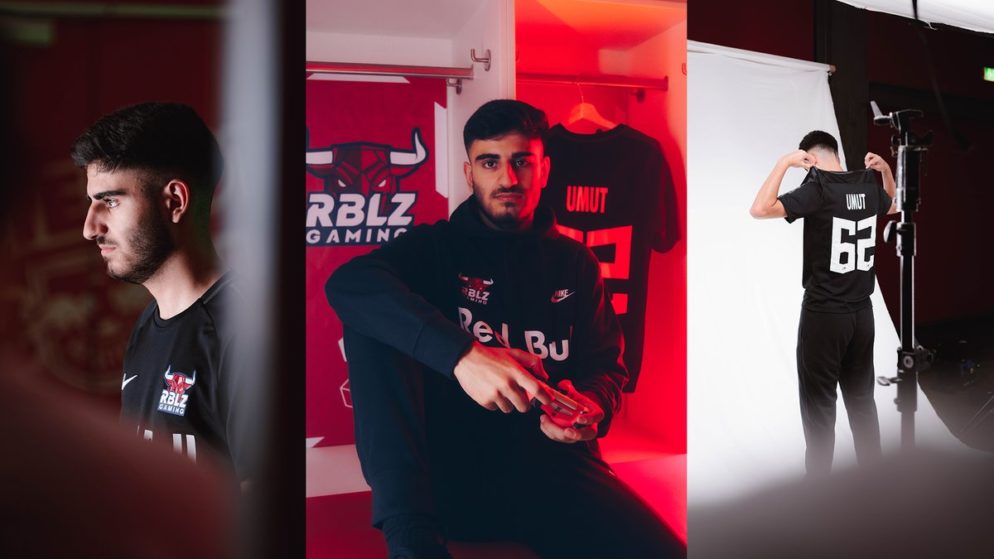 RBLZ_UMUT: eFootballer of the year
Also this year the sports magazine kicker elected the eFootballer of the year. The winner is Umut "RBLZ_UMUT" Gültekin, who won the election relatively clearly.
It is a very prestigious election in the German eFootball scene, which took place for the third time this year.
took place for the third time. Around 20,000 fans took part in the vote, which was initiated by kicker and
decided relatively clearly in favor of Umut "RBLZ_UMUT" Gültekin. The player from RBLZ Gaming,
the eSports team of Bundesliga soccer team RB Leipzig, received almost 48 percent of the votes and can
can be celebrated as the clear winner of the election.
Second with around 39 percent of the vote was Dylan "DullenMIKE" Neuhausen from Nomen Est
Omen, followed at a clear distance by Eleftherios "bmg_lefti" Ilias (6 percent) from
Borussia Mönchengladbach, Yannic "Yannic0109" Bederke (6 percent) from FC Augsburg and Niklas
"NRaseck" Raseck (2 percent) from Guild Esports.
RBLZ Gaming is unstoppable
RBLZ_UMUT only gained fame last year and immediately caused a sensation. Still in the
Hamburg SV, the then 17-year-old celebrated winning the FUT Champions Cup in Atlanta.
Atlanta and at the end of the season was named the best German Playstation player in the world rankings.
in the world rankings. In September, he finally made the switch to RBLZ Gaming.
Currently, the Hamburg native is the best player in the South/East Division of the Virtual Bundesliga
with 22 wins and 81 goals scored. Gültekin has thus played a major role in his team's current
team currently leads the table by 19 points ahead of 1. FC Heidenheim. Whether the team
RB Leipzig team can be beaten at all in the near future? After all, the team still has the
prodigy Anders Verjgang, who will be allowed to play from his 16th birthday next year.
will be allowed to play.
Successor to MoAuba and Proownez
But that's up in the air. The current focus is rightly on RBLZ_UMUT, the successor to Mohammed "MoAuba".
of Mohammed "MoAuba" Harkous, who won the 2019 election, and the 2018 winner, Danny
"Proownez" Liepolt, will be. For the first time in the history of the election, Gültekin will receive a specially
designed trophy. What this will look like and when it will be awarded, the kicker did not yet
announced.