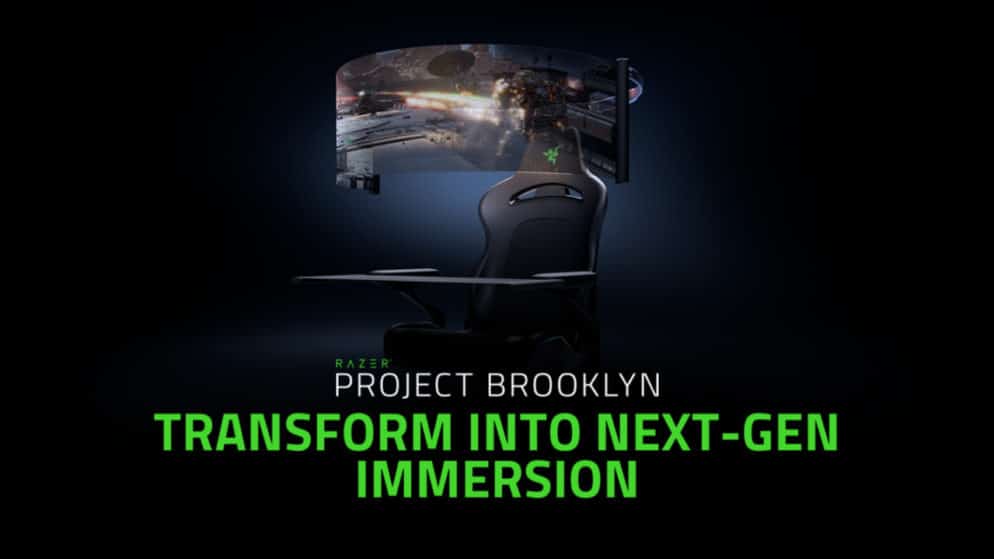 Razer showcases innovative gaming chair you're guaranteed to want to sit in
Razer unveiled his "Project Brooklyn" at CES 2021. This is a gaming chair that offers you a lot of special features. So far, however, this is still an advanced concept.
Gaming Chair features a 60-inch rollout display with panoramic display
The chair also provides haptic feedback and an adjustable table for both PC and console players
Project Brooklyn is a concept so far. We still don't know if you can buy it anywhere.
That's what it's all about: After Razer introduced new gaming notebooks at CES 2021, there's still a glimpse into a possible future of gaming.
Because with "Project Brooklyn", Razer introduced a gaming chair in which each of you is guaranteed to gamble or at least sit once.
Gaming Chair provides huge display and haptic feedback
A special feature is the OLED display. This is 60 inches tall and is installed on the back of the chair and can be extended at the touch of a button. The panoramic view is intended to provide a special immersion in the gaming experience. In technical terminology, this is called "immersion".
What is haptic feedback?
The gaming chair uses Razer HyperSense, which provides haptic feedback. Hypersense is designed to ensure that the chair vibrates where the sound comes from in the game. If a bomb explode to your right, then have your chair vibrate there too.
Is this tactile technique new? No, because the technique HyperSense is already used in the Razer Nari Ultimate. In its test for the Razer Nari Ultimate, GameStar describes this as a nice feature, of which you will have enough.
That's why you want to sit in this gaming chair
The large OLED display gives you the feeling that you are sitting in the cockpit of your vehicle while you shoot down your opponent during your gaming session. At the same time, you can feel how much around you is shaken by heavy explosions. Especially for players this could mean a great feeling in the middle of the game. As if you were getting into the flight simulator and everything around you is moving according to your controls.