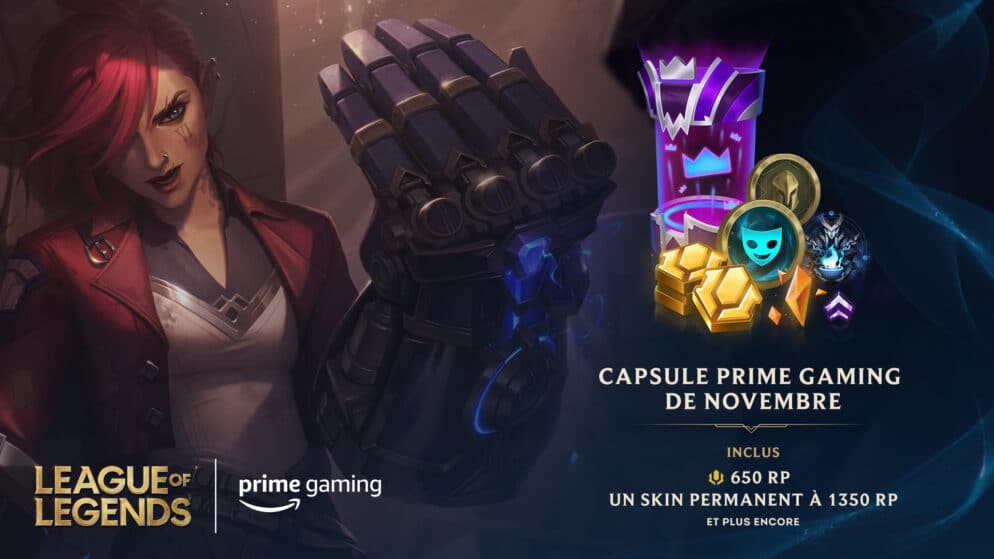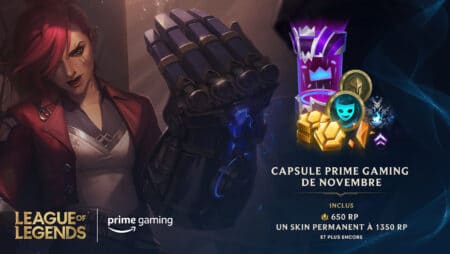 Prime Gaming: exclusive content for Riot games and Worlds viewers
Amazon Prime is stepping up its partnership with Riot by becoming a sponsor of Valorant's VCT, LoL's World Events and Wild Rift, while announcing exclusive content for these games for a year.
Used to offering numerous loots on League of Legends or Valorant via Prime offers each month, Amazon now announces a partnership with Riot Games for exclusive in-game content on the publisher's catalog. Amazon Prime will also sponsor esport titles in global competitions, including LoL (LEC, LCS), Valorant (VCT NA and EMEA) and Wild Rift. This partnership for the entire year of 2022 will also provide Prime Gaming subscribers with new gifts.
Les récompenses d'Amazon Prime évoluent ! Dorénavant, vous obtiendrez une capsule mensuelle qui contient :

• 650 RP
• Un skin permanent à 1 350 RP
• 200 essences orange
• 5 fragments de champion
• 2 fragments Éternels
• 1 bonus XP sur 30 jours

➡️ https://t.co/TKYQtpOPgA pic.twitter.com/4J5Xo5tV2i

— League of Legends FR (@LoL_France) October 27, 2021
To take advantage of these offers, link your Amazon accounts (read our guide) to your games and try Prime Gaming by clicking here. Here are the details of the offers:
In addition, an interactive experience around Netflix's new animated series, Arcane is planned for November to celebrate the release of this production around the LoL universe.