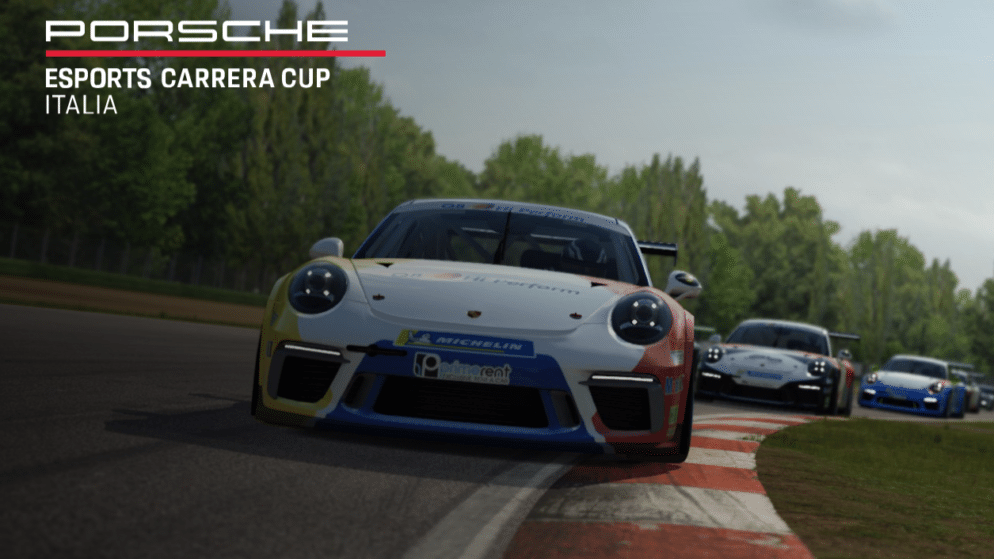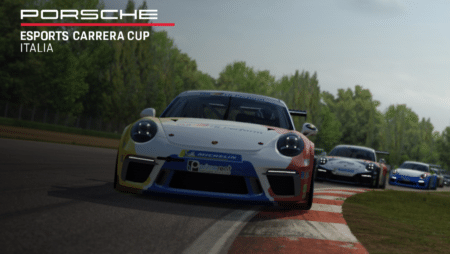 Porsche Esports Carrera Cup Italia: Iaquinta and Giglioli win
The champion of the 2020 edition triumphs together with the former Ferrari Driver Academy.
The Porsche Esports Carrera Cup Italia has been a very special edition: since it was impossible to organize an itinerant edition in conjunction with the races of the real championship in the most beautiful Italian racetracks, the organization of AK Informatica has focused on the online component. The pre-qualifications have seen a great participation of fans with almost four hundred members, and from these sixty semi-finalists have emerged the fifteen simdrivers who have had access to the final phase. The novelty of this edition concerned, as we had explained at the time of the announcement of the competition, the coupling of the virtual pilots with the real ones who have given their willingness to participate. The aggregated results of the races of a championship dedicated to real drivers and one designed for simdrivers, have thus composed a final ranking.
FROM THE FERRARI DRIVER ACADEMY- The triumphants of this "mixed" edition were Simone Iaquinta, fresh winner of the Porsche Carrera Cup 2020, and Gianfranco Giglioli, an Italo-Venezuelan not new to these pages since we have already talked about him on many occasions, particularly in the 2019 season of the F1 EsportSeries in which he served in the Ferrari Driver Academy as a reserve driver. His talent, combined with Iaquinta's dedication to virtual racing, led to the victory of this competition, although the couple Malucelli/Nerbi kept the challenge alive until the last round, finishing second. Complicated situation for the Altoè/De Salvo couple, instead: despite their victory in the final race, De Salvo had to be content with third place in the final ranking ahead of Danilo Santoro.
AT PORSCHE ESPORTS CARRERA CUP ITALIA – The winner of the 2019 edition this year was not able to express his full potential and for this reason we expect him to have a ready redemption in 2021. Congratulations then to Simone Iaquinta and Gianfranco Giglioli, who with constancy and regularity have never thrown away heavy points and found themselves at the last race in the condition to manage an important advantage, even if it did not guarantee the final victory. Now Gianfranco will be rewarded on the occasion of the resumption of the competitive activities with a track test by Porsche Experience but we are sure that the emotions experienced in competing against the best Italian simdrivers he will carry them for a long time.
EXPERIENCE AND INTELLIGENCE – "It was a great experience for me. I honestly don't think you could have done much better than what Simone Iaquinta and I did. We were both very fast in qualifying and smart in the race, especially when it was time to bring home as many points as possible. After the incident in Imola I only thought about the points, rather than the best performance, thanks to two fantastic starts in Mugello and Vallelunga and the exceptional intelligence of Simone, especially in reading the race situations. At Monza we risked to lose everything at the last moment but I'm happy to have done my best to recover, reverse the course and bring home the fifth place that would have graduated us champions. An unparalleled joy. I want to take this opportunity to thank Simone because he has been an inspiration to me, with lots of right advice at the right time. A huge thank you also to my track engineer, Andrea Tufariello, with whom we set up the car from scratch on all four tracks in record time. I don't think I could have asked for more from a season like this."