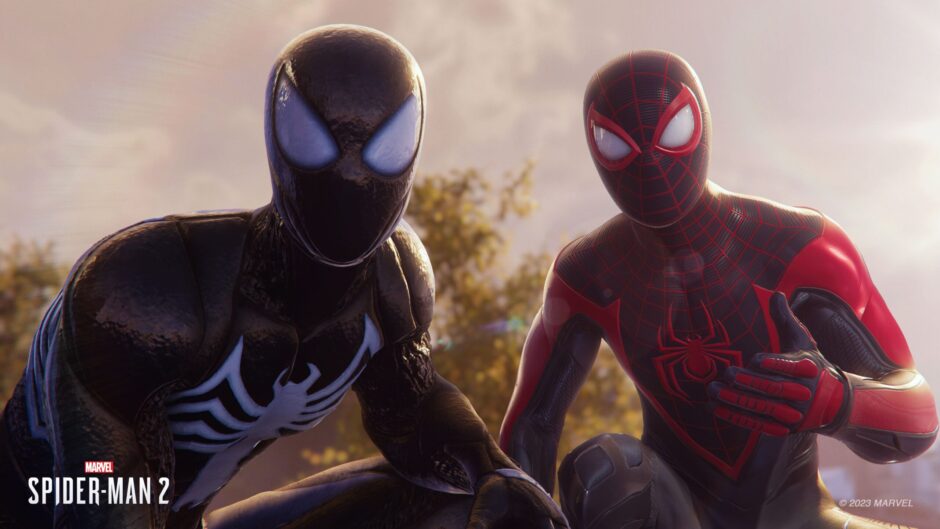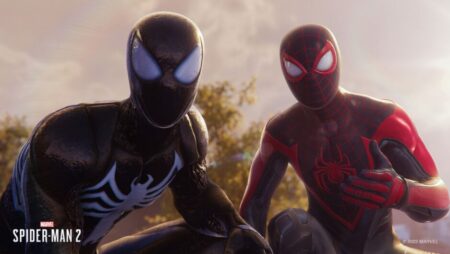 Peter Parker wears the Symbiote Suit in the first gameplay trailer of Marvel's Spider-Man 2
The big finale to the PlayStation Showcase was Marvel' Spider-Man 2, and Insomniac Games released a whopping 10 minutes of initial gameplay. The footage can be found below.
The trailer opens with the reveal of a new villain namely Kraven The Hunter. He is looking for a worthy opponent and perhaps Spider-Man is just that. Therefore, he heads to New York.
Then the trailer switches to New York and we see Peter Parker in a Symbiote Suit, taking on multiple grunts. What stands out is that Peter is much more aggressive than we are used to from him. Another Spider-Man namely Miles Morales is also playable in this game. He has unique abilities such as shock, invisibility and he can now skydive using his new suit.
The trailer further shows Lizard as yet another new villain and that Peter Parker, is slowly but surely changing. Miles notices this and is concerned. Possibly the two Spider-Man will compete against each other in the new game.
Marvel's Spider-Man 2 will be released later this year exclusively for the PlayStation 5.