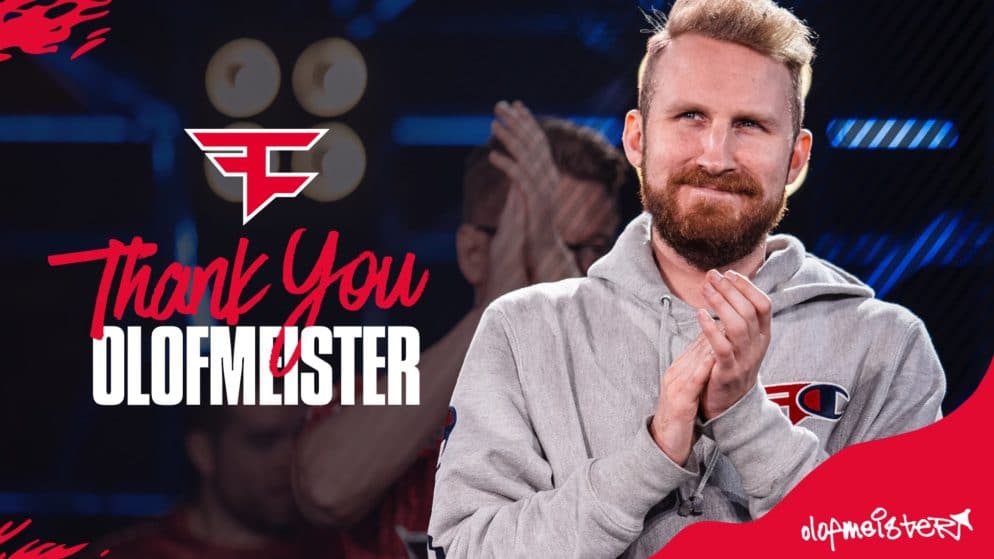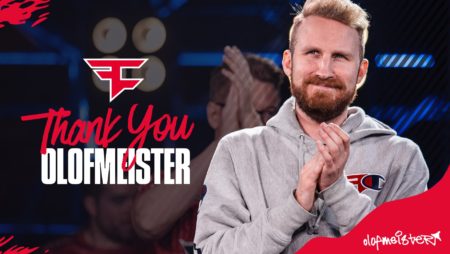 Olofmeister To Retire From Competitive CS: GO
CS:GO legend Olofmeister is leaving FaZe Clan after more than three years, leaving his future in mystery. However, another legend is already in the offing as his successor.
Swedish CS:GO legend Olof "olofmeister" Kajbjer Gustafsson has played his last match for FaZe Clan with the conclusion of the BLAST Spring Groups. As it was known before, the 29-year-old wants to take a break to look for new opportunities.
FaZe Clan: One legend goes, another one comes
Whether this was indeed the last time we would see Olofmeister in professional Counter Strike, the Swede leaves open. "It's time to step back a bit. I'll keep you posted on my future," Olofmeister promises via Twitter. The in-game leader joined FaZe 3.5 years ago and has taken several sabbaticals during that time.
The Faze chapter is closed for him. To say goodbye, however, Olofmeister didn't miss the chance to deliver another world-class performance. In the finals of the BLAST Spring Groups he was the best player of his team. He managed 34 kills and an ADR (average damage per round) of 71.6 on the two final maps. Their opponent, Natus Vincere, was better that day, winning the Dust 2 and Nuke maps with 16:10 and 16:11. FaZe nevertheless qualified for the Spring Finals in June and bagged 1200 BLAST Premier Points.
Confirmed as a replacement is none other than Finn "karrigan" Andersen. The 30-year-old German-Swede is considered as big a legend as Olofmeister and previously worked for mousesports. He was already under contract with FaZe Clan from 2016 to 2018 and therefore knows the organization very well. According to his latest tweet, he even considers FaZe his CS:GO home.