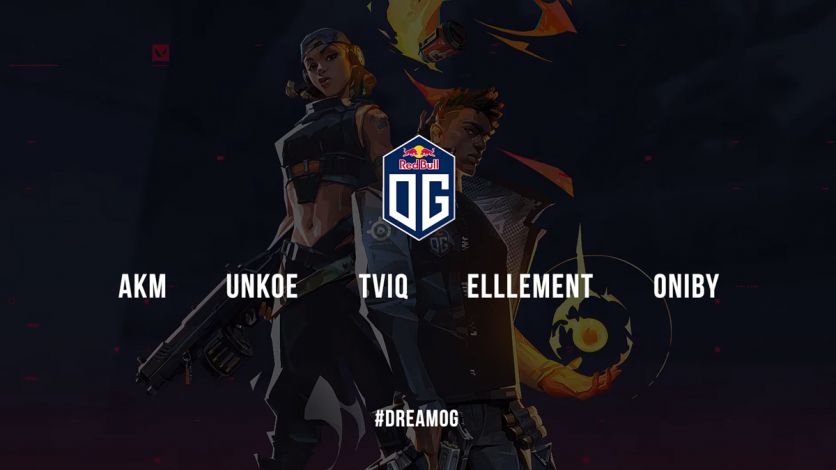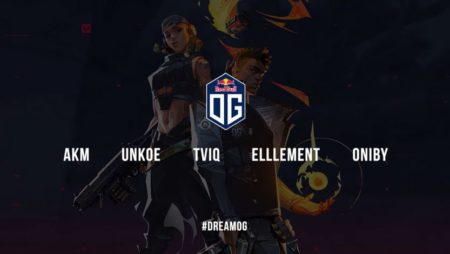 OG now has a Valorant team
After Dota 2 and CS:GO, OG Esports continue to spread their wings and get into Riot Games competitive shooter. The young players are no strangers to the game.
Before they built their Counter-Strike team, OG was known exclusively from their achievements in Dota2. They are known to be the only eSports organization to win Valve's The International two times in a row.
Now they want to celebrate success in Valorant as well and are building a young team around a well-known face from Overwatch. Face from Overwatch. It is Dylan "aKm" Bignet, who was brought from Dallas Fuel from the OWL and from now on is the leader of the former Monkey Business Squad. With a tweet and the words "Monkeys. Together. Strong." the secret was revealed that they had snagged the strong performing squad from the Valorant Champions Tour.
OG on Valorant entry: "New milestone".
"When the opportunity arises to sign a roster like this and a firm conviction sprouts, you just have to do it," Ceb and N0tail comment on the development. Besides aKm, the team now consists of Kevin "TviQ" Lindström, Benjamin "uNKOE" Chevasson, Dragan "elllement" Milanović, Théo "OniBy" Tarlier and coach Julien "daemoN" Ducros.
On its website, the orga calls its entry into a new scene a "huge milestone." OG chose the Monkey Business players because of identical values, according to the on the part of the management. Not only because the players had been proven against the later Fnatic roster but also beat Vitality and Guild during the Valorant Champions Tour. "This is just the beginning," the founders of OG give themselves confident of victory.
The roster will play its first match under the new banner on Feb. 20, when it will face the next Challenger Stage for a place in the first Master Event of the Valorant Champions Tour. will be at stake.