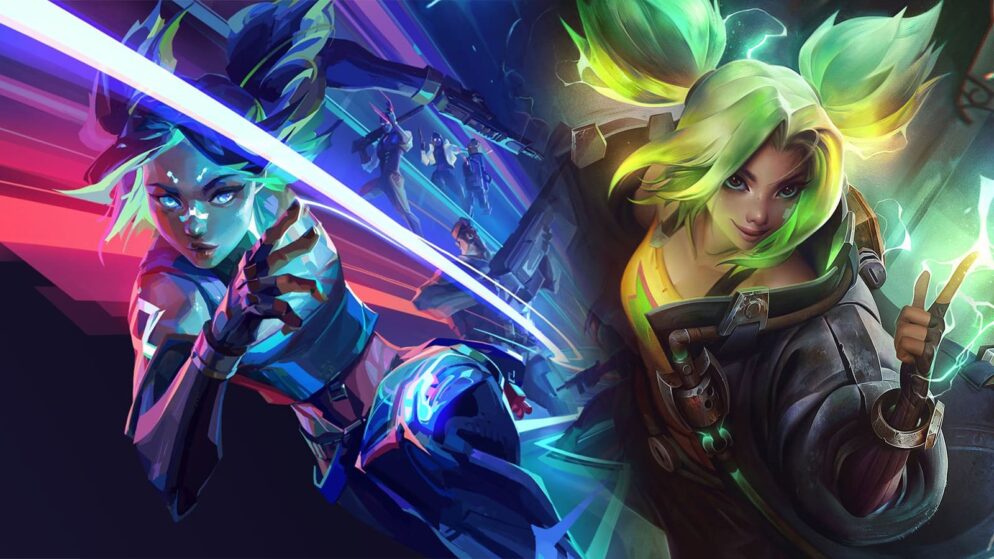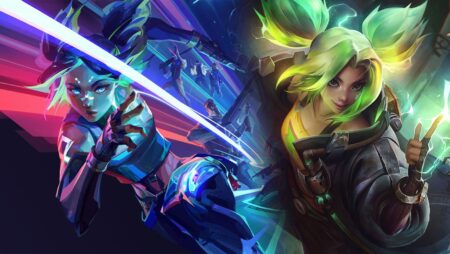 Neon and Zeri are not the same character
After much speculation from the LoL and Valorant fan communities, Riot has now stepped up to the plate and refuted the fan theories. The agent and the champion are different characters.
That characters find their way into service games at the start of new seasons is nothing special. It was just noticeable that both Valorant and League of Legends received a female character whose abilities seemed to be very similar. Fans were beside themselves with excitement about a supposed crossover of the worlds.
Zeri & Neon: Parallels just a coincidence?
Zeri from League and Neon from Valorant wear the same hairstyle in different bright colours, and markings on their faces. Moreover, they have a suspiciously comparable skillset, based on electricity and overcharge in both cases. Zeri's Ultrashock Laser (W) slows down opponents in the gap, for instance, just as Neon's (Q) Relay Bolt does.
Of course, fans of both games immediately noticed that the heroes have an above-average speed and can slide. And the fact that both the LoL and Valorant characters were voiced by the same voice actress was also wind in the sails of the fan theory.
Riot are now speaking out
In this case, however, it seems to be particularly important for the developers to clarify the situation. There are shocking similarities between Neon and Zeri, but nothing more than similarities.
"We have seen your theories and the comparisons between Neon and Zeri. And to officially clear it up: No, they are not one and the same character, they are not related. But they were developed together by our League and Valorant teams," reads the developers' own very detailed blog post.