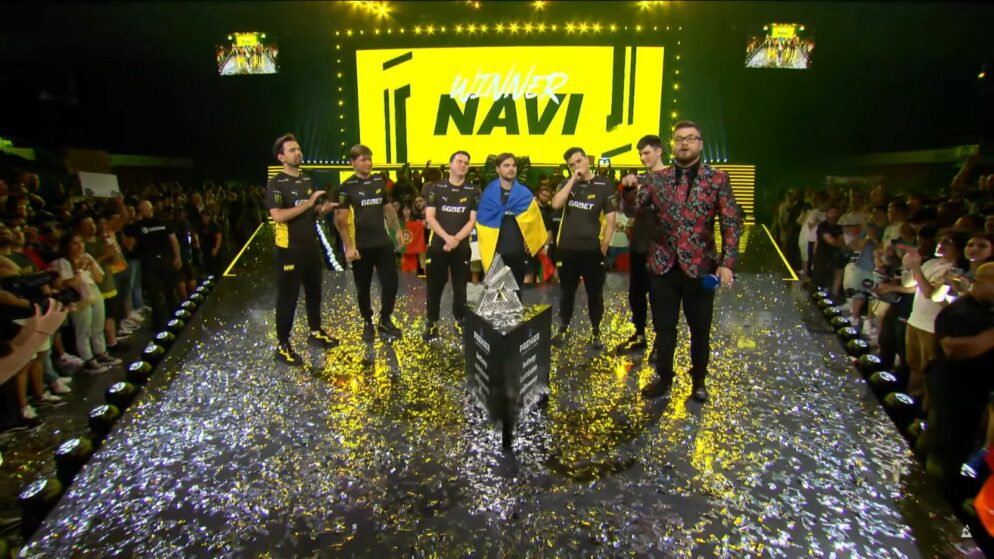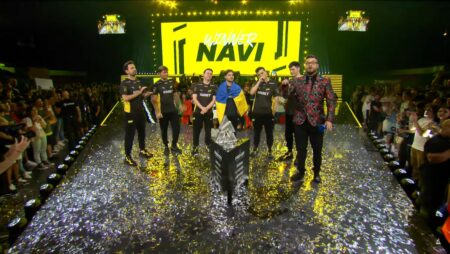 NAVI wins CS:GO BLAST Premier Spring Final 2022 in Lisbon
NAVI has won the CS:GO tournament BLAST Premier Spring Final 2022. The team of s1mple, electroNic, Perfecto, b1t, sdy and coach B1ad3 won the final 2-0 over Team Vitality. With this, 'Natus Vincere' secured the top prize of $200,000.
In a well-filled Altice Arena in Lisbon, thousands of Counter Strike: Global Offensive fans saw NAVI walk away with the top prize. Perhaps even more important was the fact that the team managed to qualify for the BLAST Premier: World Final 2022. Still, last weekend's victory was not entirely without controversy.
NAVI in the BLAST Premier Spring Final 2022
The tournament began on Wednesday, June 15. NAVI was placed in Group B and lost the first game to OG. A day later, NAVI won 2-0 over BIG and the team finished in third place in the group, behind OG and ENCE, who finished first and second, respectively.
G2 Esports finished on top in Group A, leaving behind FaZe, Team Vitality and paiN Gaming. The latter, like BIG in Group B, had to leave the tournament on June 16.
On June 17, NAVI defeated FaZe in the quarterfinals. The winner of PGL Major Antwerp 2022 was defeated 2-0 on Dust II and Inferno. On the same day, Team Vitality won 2-0 over Overpass and Nuke from ENCE.
The winners of the quarterfinals took on the winners of Group A and Group B in the semifinals. NAVI trounced OG and won Dust II and Mirage, which was enough for a 2-1 victory despite a loss to Inferno. Team Vitality settled for a 2-1 win over G2 Esports.
All these results led to the final between NAVI and Team Vitality. Natus Vincere managed to win 16-8 over Mirage and 16-5 over Overpass. This earned s1mple, electroNic, Perfecto, b1t and sdy the tournament win. With $200,000 in their pockets, the team can get ready for the BLAST Premier: World Final 2022. There it may meet FaZe. They too have qualified for the prestigious tournament.