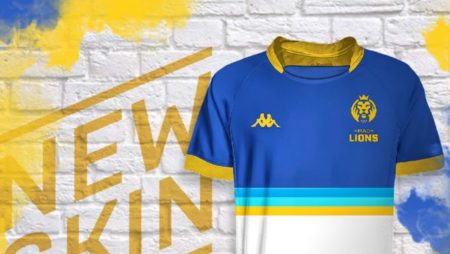 MAD Lions changes the colours and puts blue on its new T-shirt
The connection between MAD Lions and Kappa has resulted in the introduction of a new jersey, a change in colour to implement blue in favour of red at the club, and a change in the brand just before the start of both the LEC summer split and the League of Legends Superliga Orange.
The Lions change their style. MAD Lions are reinventing their image to fans with a colour that had already been incorporated into the brand for a few months, but is now fully integrated into the shirt, the first point of connection with all the fans.
But the shirt is only the first step, in the official shop there are dozens of new elements that connect the new team line with that blue that appears in the official shirts, shoes, jackets, sweatshirts and even trousers, a renewed equipment to mix with the gold and white usual of the club.
Last season the LEC team and the Superliga Orange team kept a visual distance between each other's shirts, but as the ad is understood as a joint brand, both MAD Lions in Europe and MAD Lions Madrid in Spain will from now on wear the same colours in both competitions.
In the LEC there are no changes after the spectacular debut of the team, but in the regional league there are two impressive changes in the starting five, the first one in the central street with the signing of Peng, a young man of 16 years old willing to do anything.
The most shocking move was predictable because of the rumours of recent weeks, the departure of Werlyb as a reference of MAD Lions in that high street, since momentarily will combine Orome until a transfer for the position is announced officially. That's the quintet for now:
Top: Andrei "Orome" Popa
Jungle: Luis "Koldo" Pérez
Mid: Pengcheng "Peng" Shen
Bot: Victor "Flakked" Lirola
Support: Olivier "Prime" Payet / Jesús "Falco" Pérez