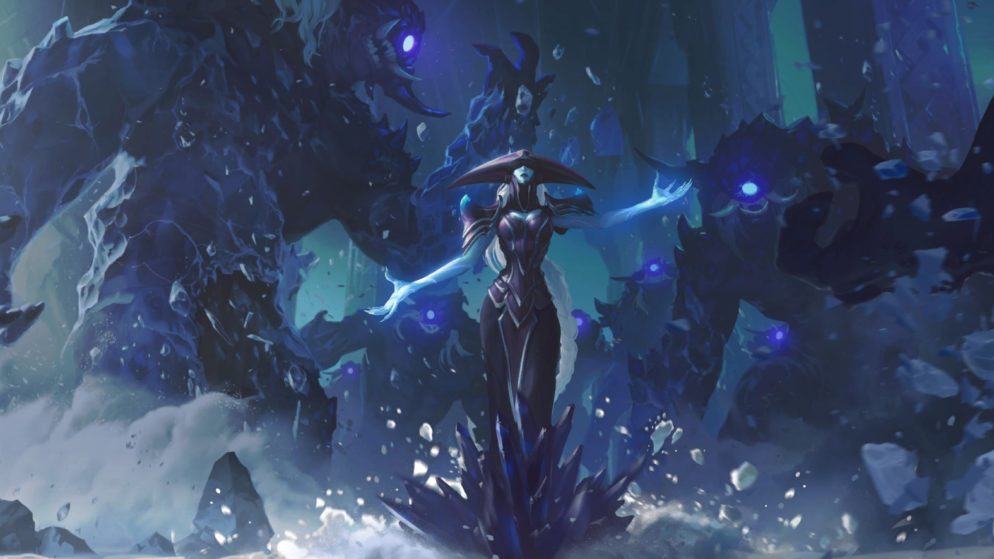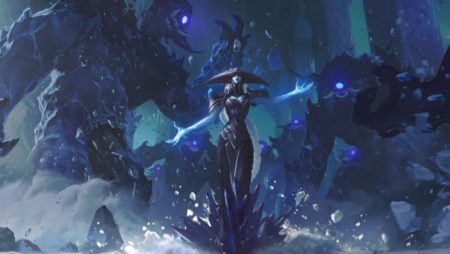 LoR: Lissandra – Freljords Champ #6
In the new expansion "Empires of the Ascended" everything revolves around the history of Shurima. But not all of the new champions come from the desert landscape.
For "Empires of the Ascended", the third major expansion after "Rising Tide" and "Monuments of Power", a total of nine new champions will be added to the Legends of Runeterra pool for the first time, according to esportbetting.net information. While the focus of the expansion is obviously on Shurima and the characters originating from there, not only champions for the new region will be released this time.
With Lissandra, Freljord, among others, will receive a new champion.
LoR: Lissandra with unique ability
The Ice Witch comes with solid 2|3 stats at a cost of 3 mana. In addition, Lissandra has the keyword "Robust" and summons a "Frozen Servant" as soon as the new Championess is played. This is a landmark that has a countdown of 8. When this countdown expires after eight turns, the landmark spawns a Frostguard unit that has 8|8 stats and would actually cost 8 mana.
The fact that this Frostguard unit would actually cost 8 mana to play becomes important because Lissandra's Ascension condition is directly related to summoning units that cost eight or more mana. If the player manages to bring two such large servants onto the battlefield during the course of the game, the Ice Witch will advance one level. Regardless of whether it has already been on the battlefield itself or is still in the deck, waiting for the right moment to reveal itself.
At level 2, Lissandra extends her ability to be robust to her own Nexus. A game mechanic never seen before! But that's not all: at the moment of her leveling up, Freljord's new champion creates a "Guardian in Ice" – a colossal 11|17 unit originally costing 17 mana.
The special feature of the guardian? For one thing, it costs 0 mana once the player has summoned four minions with a cost of at least 8 mana. For another, it destroys the opponent's deck as soon as it attacks. So far, so Wincondition. Last but not least, in addition to the obligatory +1|+1 stat bonus for the leveled-up champion, Lissandra players each get a volatile quick spell called "Ice Shard" in their hand at the start of the turn.
This does 1 damage to EVERYTHING (except sturdy units or a sturdy Nexus…) and usually costs 3 mana. However, the version created by Lissandra at the beginning of the turn is free.
The Ice Witch, like the eight other new champions, will be playable on Legends of Runeterra starting March 3.