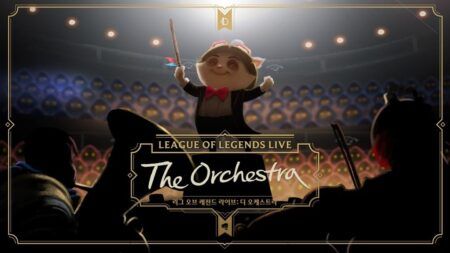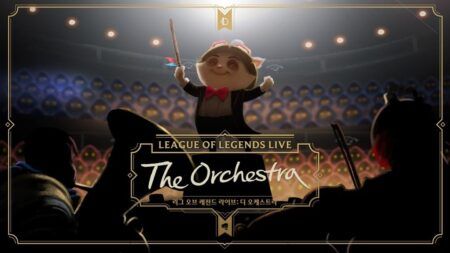 LoL: Riot Games presents the Live Orchestra, a concert of its best songs
As we know, Riot Games likes to get involved in music and confirms it again with the organization of Live Orchestra. This is a concert with the best music from League of Legends played by an orchestra on April 2nd and 3rd.
Music has an important place in the universe of League of Legends. Whether it is the music of champions, competitions such as the Worlds or even bands from the game, we can hear all styles. This time, Riot Games is offering a completely different experience with a concert on April 2 and 3, 2021 at the Sejong Center for Performing Arts in Seoul.
Emblematic music from the League of Legends, such as Warriors from Imagine Dragons or a medley from the group Pentakill, will be performed by the KBS Symphony Orchestra, a Korean popular orchestra. Although the orchestra has organized hundreds of concerts since its creation, this is a first for them in the world of video games.
Originally scheduled for last November, this concert was postponed due to the third wave of COVID-19 in South Korea. This time, it seems that it is the right one and if you wish to attend, you will have to pay between 15€ and 52€ depending on your position in the hall. However, Riot Games has not announced if the concert will be broadcast live or if a rerun will be available later.