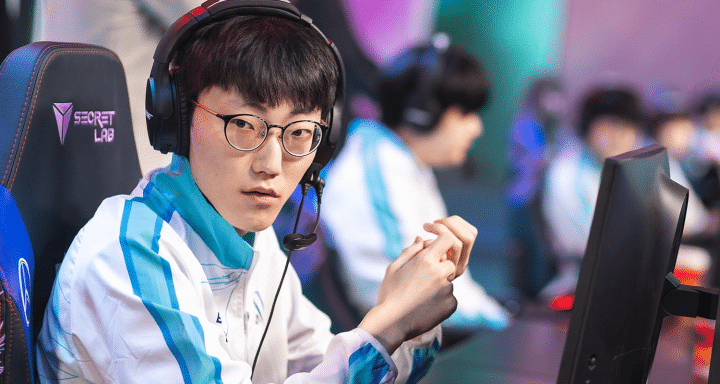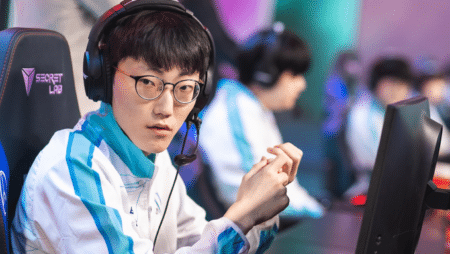 LoL: DWG KIA officializes the return of Nuguri
Stripped of its title during the Spring Split, DWG KIA decided to make a change in its roster. The 2020 world champion structure has just made official the return of Nuguri.
It was a rumor for several days, it is now official. After a competitive break since the beginning of the year, Jang "Nuguri" Ha-gwon makes his return to competition at DWG KIA. It is a structure he knows well since he evolved there between 2017 and 2020. From Challengers Korea to an LCK title and especially a World title, Nuguri made a name for himself as a dominant toplaner and capable of winning a game on his own.
This return is rather positive for the structure which had difficulties during the Spring Split failing in the third place of LCK. If DWG KIA has made several changes during the winter mercato, some do not seem to take and especially on the side of the toplane. Alternating between Noh "Burdol" Tae-yoon and Yoon "Hoya" Yong-ho, the two players have shown shortcomings against many toplane players and especially against T1's Choi "Zeus" Woo-je.
Here, To Be Legends,

Nuguri Official Video: https://t.co/w7Sw3psHxi#DWGKIA #DKWIN #DareToBeLegends pic.twitter.com/zJ137bD1f8

— DWG KIA (@DWGKIA) April 20, 2022
On the other hand, Nuguri's current level is questionable as he has not played for six months in competition and was not sparkling at FunPlus Phoenix in 2021. However, it is certain that if he can find his level and the cohesion he had with Kim "Canyon" Geon-bu and Heo "ShowMaker" Su, DWG KIA will be a serious candidate for the LCK title but also for the 2022 world championship.