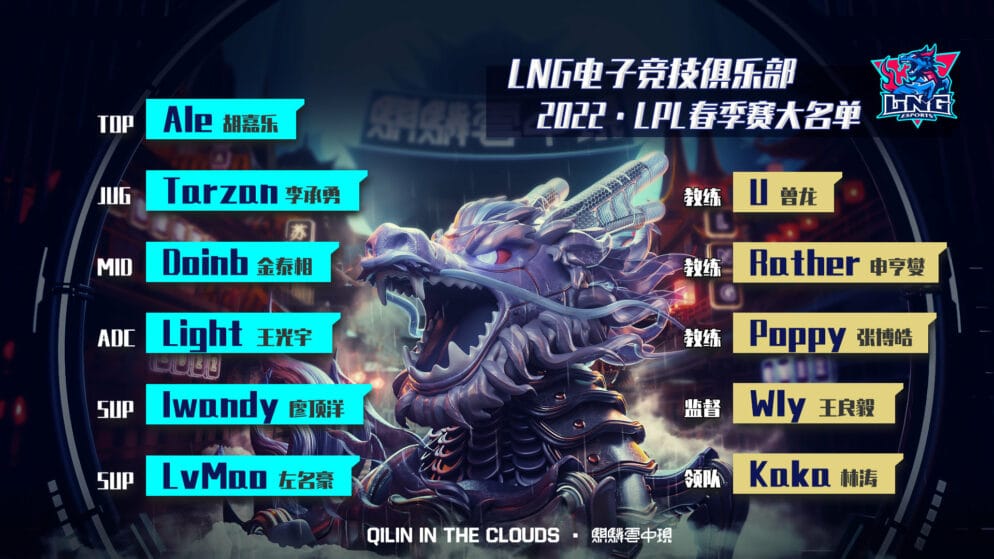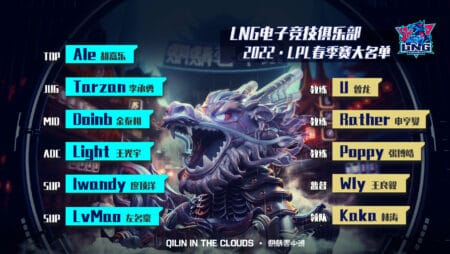 LNG Esports complete with LvMao's arrival
LNG Esports has unveiled its six-player roster for the 2022 LPL, with the arrival of former JDG support.
A few days ago, LNG Esports had announced the arrival of Doinb on the midlane and the extension of Ale, but the other players had not been confirmed for the 2022 roster. In a series of posts on Weibo on Tuesday, the Chinese outfit announced multiple roster changes for the upcoming season, unveiling its new LPL roster.
The team welcomes a second support, Zuo "LvMao" Ming-Hao, from JD Gaming, but also a new coach, Poppy, who was assistant coach at RNG last season. Subs M1kuya, LP and Kedaya have been released. The new team is therefore complete, a 6-man roster with YiL still at the helm.
LNG, winners of the LPL Regional Finals against Team WE in 2021, have hopes of a podium finish in 2022, after failing to make the playoffs in the last Split.