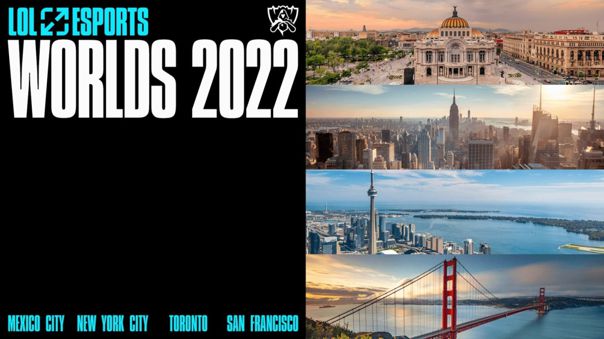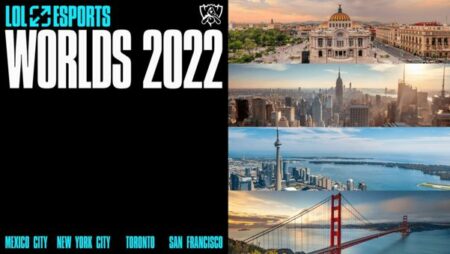 League of Legends World Cup 2022 to be played in North America, including Mexico
Riot Games has confirmed that the League of Legends Worlds will be played during 2022 in the three North American countries, including Mexico.
Mexico City, specifically the Latin American League Arena, will host the Play-In games, the preliminary phase of the Worlds where the emerging teams will compete for a place in the Group Stage.
The announcement was officially made through the company's social media accounts.
¡#Worlds2022 tendrá sitio en la Ciudad de México, Nueva York, Toronto y San Francisco en una gran gira continental!

Para más información ➡️ https://t.co/rskONIcRU0 pic.twitter.com/QjYJEkLQya

— LLA (@LLA) November 21, 2021
No dates, but with confirmed locations
This will be the first time Riot Games holds a multinational world championship in North America, and it will be the debut of Mexico and Canada as Worlds venues.
The Worlds 2022 event will include:
The Play-Ins phase in Mexico City, Mexico.
The group stage and quarter-finals in New York, United States
The semi-finals in Toronto, Canada
The finals in San Francisco, California, United States
The finals will be played at the Chase Center, which is also the home stadium of the Golden Guardians, a team in the North American LoL league (the LCS), opened in 2019. It is an acclaimed sports and entertainment stadium with a capacity to host 18 064 people. In addition to hosting Warriors games, it also hosts concerts, conventions and other large-scale events.
The Chase Center will be the tenth arena to host a Worlds finals. Recent Worlds finals venues include Laugardalshöll Sport Center in Reykjavik, Iceland (2021); SAIC Motor Pudong Arena in China (2020); AccorHotels Arena in Paris, France (2019); Incheon Munhak Stadium in Incheon, South Korea (2018); Beijing National Stadium in Beijing, China (2017); and Staples Center in Los Angeles, United States (2016).
In November 2021, the Worlds 2021 final pitted DWG KIA, defending world champions and heavy favorites from Riot's Korean league (the LCK), against EDward Gaming, the top seed from Riot's Chinese league (the LPL). EDG won the Summoner's Cup and earned their Mercedes-Benz championship rings after a thrilling best-of-five series.