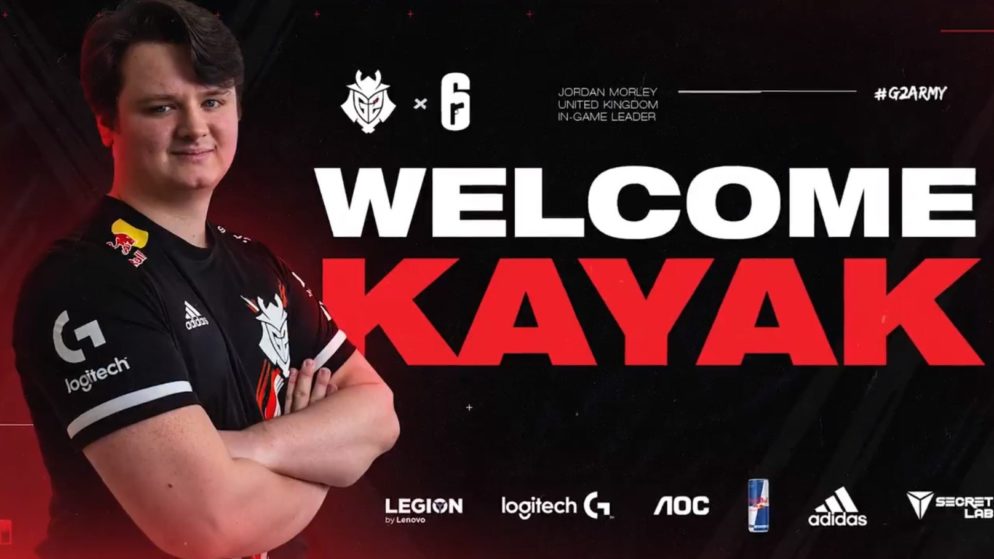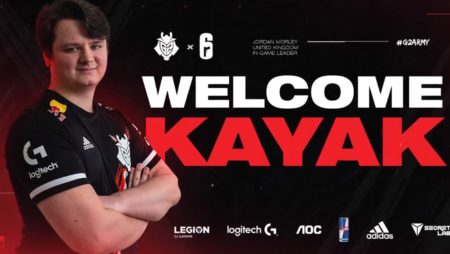 Kayak Becomes G2 Esports' Fifth Rainbow Six Player
G2 Esports only announced the departure of Niclas "Pengu" Mouritzen from its Rainbow Six Siege roster at the beginning of the week, with the Dane having retired, however the organization has already unveiled his replacement. Jordan "Kayak" Morley has joined G2, becoming their fifth R6 player in the process.
British teenager Kayak most recently competed under the banner of Cowana Gaming, who impressed in qualifying for the European League at the start of the year, thanks to a victory over MnM Gaming in their relegation encounter. As a result, MnM had to take on Rogue for the final spot in the competition, a match they lost 3-1.
Who Will Make Up the New Look G2 Esports Rainbow Six Roster?
Kayak will join compatriot Ben "CTZN" McMillan at G2, with the remainder of the org's R6 roster being made up by Finnish duo Juhani "Kantoraketti" Toivonen and Aleksi "UUNO" Tyopponen, as well as Jake "Virtue" Grannan, who comes from Australia. Kantoraketti is the only remaining player from what was once considered to be the best Rainbow Six Siege rosters in history.
However, G2 has shown signs of a return to form of late, having won the first EUL Finals in January, beating BDS Esport 3-2 in the process. The team will return to action on March 18, giving Kayak a good amount of time to prepare for his debut and familiarize himself with his new teammates.
When Will We See Kayak in Action for G2?
Kayak began his professional R6 career in 2018 with Team BOOST, before moving on to the likes of Wind and Rain, MnM Gaming, Sonny Carries and Fierce Esports. The 19-year-old acted as an in-game leader for Cowana Gaming, however it remains to be seen as to which role he will carry out for G2.
G2 posted an amusing video to its Twitter page in announcing Kayak, comparing the Brit's achievements and statistics to those of former star Pengu. The 19-year-old is clearly excited about joining an organization of such calibre, stating: "And there it is, the secret is out, i am joining @G2esports, im so thankful for this opportunity and I cannot wait to start working in this great team, LETS FUCKING GO AHHHHHHHH #G2ARMY"