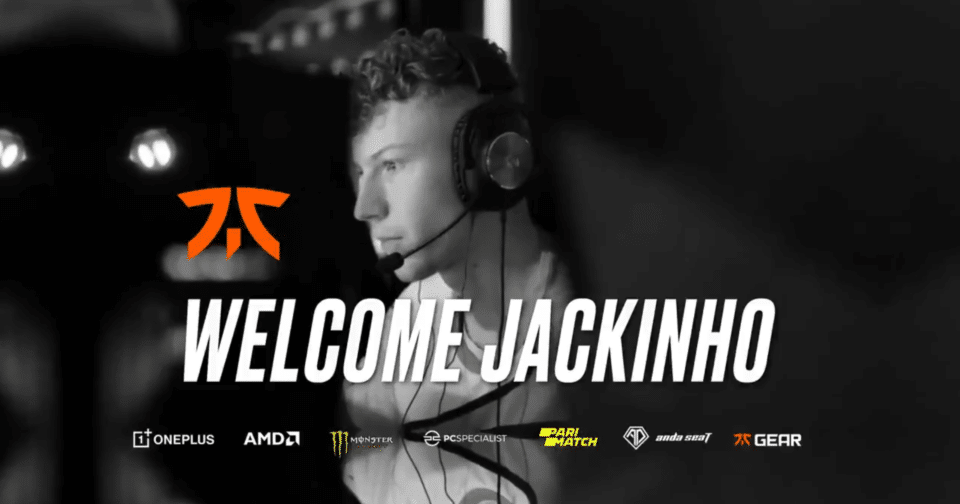 Jackinho Replaces flusha on Fnatic CS:GO Roster
Fnatic has announced that Jack "Jackinho" Ström Mattson has been added to its CS:GO roster, becoming the new fifth player in the process. The 20-year-old will replace the hugely popular Robin "flusha" Rönnquist, who was moved to the organization's inactive roster at the beginning of the week.
While Flusha will be on the hunt for a new lineup, Jackinho is set to make his debut for Fnatic in February. The Swede has been fragging in lower levels of the Nordic Counter-Strike scene over recent years, however he will be keen to prove that he is up to the task of teaming up with 3x major winners Jesper "JW" Wecksell and Freddy "KRIMZ" Johansson. The rest of the Fnatic CS:GO roster is made up by Maikil "Golden" Kunda Selim and promising rifler Ludvig "Brollan" Brolin.
Why Fnatic Decided to Sign Jackinho
Jackinho was undoubtedly signed after he recorded some fantastic figures last year. Ström Mattson posted an HLTV rating of 1.29, along with an 80% map win rate. Such figures are the best of Jackinho's career to date, with Fnatic clearly being confident of his ability to make the step up in class. While maintaining such figures will be almost possible given the quality of the players, the Swedish organization will be hoping that he can make an impact as their fifth player.
Fnatic returned to somewhere near their best form at the end of 2019, which coincided with the return of flusha, who had been out of action for personal reasons. While also starting well in 2020, Fnatic was unable to maintain its high standards, eventually finishing third at Flashpoint Season Two. We eagerly await to see how the roster changes made will impact their results in 2021.
When Can We Expect to See Jackinho in Fnatic Colours?
It would appear likely that Jackinho will compete in Fnatic colours for the first time at the IEM Katowice World Championships, an event which gets underway in February. Fnatic will have to compete in the play-in stage initially, before potentially moving on to the latter stages.