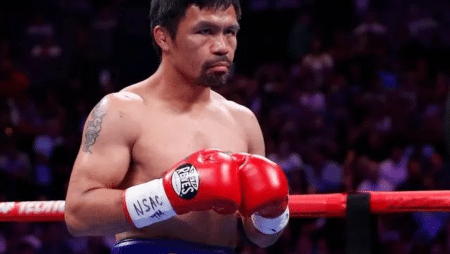 Historic boxer Manny Pacquiao creates his own esports club
One of the best boxers in history has announced his entry into the e-sports sector by creating his own club. Manny Pacquiao is one of the biggest names in traditional sports in the last decade being a boxing legend and one of the athletes who will leave a legacy in history.
A few hours ago Pacquiao announced a new step in his career outside the ring, which is none other than the creation of an esports club based in his homeland, the Philippines, which has been baptized with the name Team Pacquiao GG.
The presentation will take place on December 4
Pacquiao himself has shared that the presentation of the club will take place tomorrow, Saturday, December 4, the day on which we will discover the project and the teams that will be within the boxer's esports club, which could bet on games like Valorant or DOTA 2, very popular in his country.
In addition, the club will also have its section of content creators and, in fact, Een Mercado, a well-known Filipino cosplayer and streamer, has already announced that she will be part of Pacquiao's club.