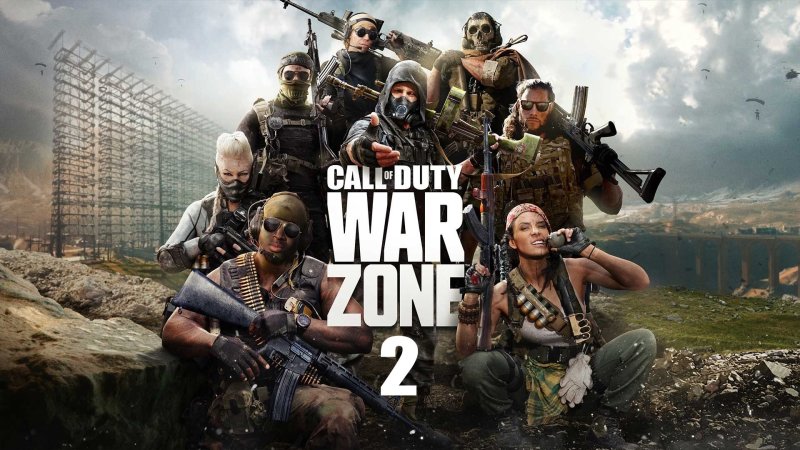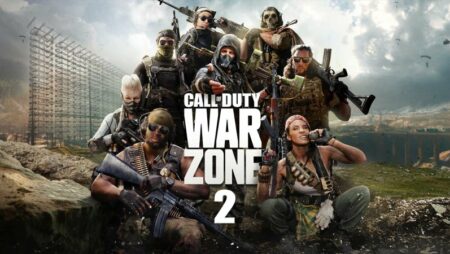 Here's how skill-based matchmaking works in Call of Duty: Warzone 2
Skill-based matchmaking (SBMM) reportedly works differently than before in Call of Duty: Warzone 2. The current system is to give way to a more free, yet fair matchmaking. The demand for a modified form of SBMM is high. That's why we sought out exactly how this works.
Anyone who immerses themselves even for a moment in the world of Call of Duty will find that skill-based matchmaking has been a topic of discussion for quite some time. People are critical. The current form of SBMM is even said to be one of the reasons for the decline in player numbers.
That sounds pretty serious and it is. So let's take a look at what SBMM will look like in Call of Duty: Warzone 2 and Modern Warfare 2.
What is skill-based matchmaking
Skill-based matchmaking is a system for online games. It ensures that gamers of a similar level play against each other. An algorithm determines what your current skill level is based on your last performance.
This data is then used when you want to start a match. SBMM is by no means unique. Most online games in which you compete against other people use their own form of skil-based matchmaking. Fortnite and Apex Legends are examples of this.
The intentions of developers are quite noble. Activision wants every type of player to enjoy Call of Duty. In doing so, it should not matter if you are a beginner or experienced player.
However, a large portion of the Call of Duty community is relatively experienced. This group is bothered by the increasingly "stronger" skill-based matchmaking. A common criticism is that getting better in Call of Duty is not rewarded. After all, you continue to play against gamers of your own level.
SBMM is also an eyesore for streamers and content creators who normally achieve a decent level. In order to still entertain their fans, some people apply tricks to circumvent the system. For example, they may allow accounts with bad stats to play, or intentionally lose a series of matches to fool the system.
SBMM in Call of Duty: Warzone 2
Fortunately, the hubbub surrounding skill-based matchmaking is not passing Activision by. The developer has reportedly developed a new system. Insider Ralph Valve is reporting that a team of developers, drawn from different studios, have created a completely new system that is both free and fair.
Less exhausting for the better gamers and still suitable for all skill levels. It sounds like a utopia. But, according to Ralph Valve, this is going to be a reality. The new system should allow you to encounter more gamers of a larger selection of skill levels.
Skill-based matchmaking in Call of Duty: Warzone 2 and the latest iteration Call of Duty: Modern Warfare 2 can be summarized at its core as follows:
A less strict skill-based matchmaking system
Multiple skill levels can meet each other
Players of the lowest levels will still be protected
Introduction of bots
Call of Duty: Warzone 2 accommodates all players. Gamers with the lowest skill levels can encounter bots. The most advanced AI to date should make this possible. In this way, players who are not familiar with the genre, have difficulty with the game or have a disability can still enjoy the battle royale.
Plans to Reshape SBMM for Modern Warfare 2,

Exclusive: https://t.co/4hQRNc7Hrz

— Ralph (@RalphsValve) May 21, 2022
A golden combination with Ranked Play
It has already become clear that Call of Duty: Warzone 2 will have Ranked Play. Raven Software has announced the first tests for the current battle royale and the full competitive mode is expected to be added to the latest iteration.
In an optimal situation, a less strict skill-based matchmaking system will be combined with Ranked Play. In the regular lobbies, gamers will play against different skill levels and the competitive lobbies will accommodate those who want to compete exclusively against players of their own level.
Call of Duty: Modern Warfare 2 will be released on October 28. Even before the turn of the year, the new battle royale will also be released. Both games will be fully integrated. Besides all the new features, the community is especially curious about what skill-based matchmaking will look like.