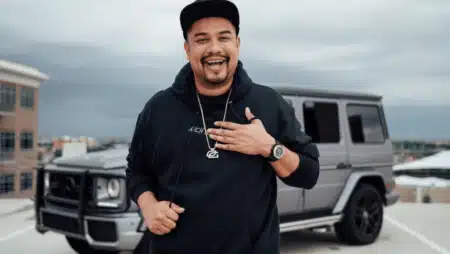 Hector Rodriguez (H3CZ) Joins Dallas Sidekicks as Investor and Co-Owner
Hector 'H3CZ' Rodriguez, CEO and Founder of North American esports organisation OpTic Gaming, has joined the ownership group of the Dallas Sidekicks, an American indoor football team. The Dallas Sidekicks are an indoor football team competing in the Major Arena Soccer League, the top-flight professional arena football league in the United States. The team was named after the original Sidekicks, a team that was founded in 1984 and disbanded in 2004.
Rodriguez will work with the Dallas Sidekicks to help grow the club's brand and attract a wider audience to its home matches. He will join Eddie Najera, formerly of the Dallas Mavericks, in the club's ownership structure after the ex-NBA player joined the team in July 2023. The new owners aim to further drive the growth of the Sidekicks brand, a club based in Dallas, Texas. Rodriguez's esports organisation, OpTic Gaming, is based in the same city.
The Sidekicks' President Jesse Llamas commented on the news, stating that "Hector Rodriguez joining us is a game-changer. Indoor soccer holds immense potential for innovation, and our aim is to unite the physical and digital realms, creating an immersive journey that resonates with fans of all ages."
Rodriguez said that his plan is to work on connecting the Sidekicks brand, utilising its history in Dallas, with the fast-growing gaming and esports industries. The aim is to ultimately help the club increase its fan base and bring its games to a larger audience.
Despite Rodriguez joining the Sidekicks, it seems unlikely that the announcement will have any major involvement with OpTic Gaming. There could be potential opportunities to utilise OpTic's large roster of content creators and brand presence, however, this was not disclosed in a release.
In addition to his involvement with the Dallas Sidekicks, Rodriguez's OpTic Gaming has been in the news for sponsoring a NASCAR Cup car, reportedly seeking a partnership to launch betting products, and cooking up a Wingstop partnership.