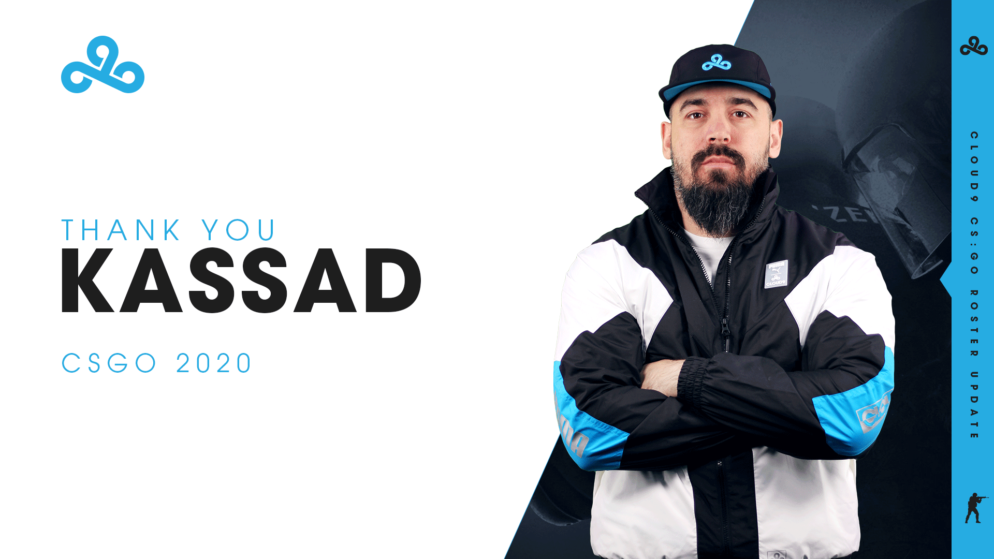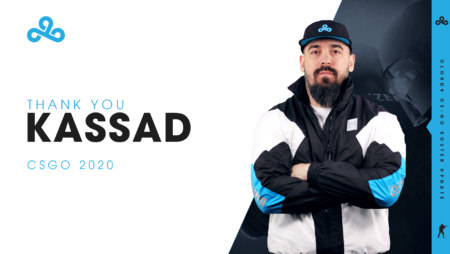 Head coach kassad leaves Cloud9
Cloud9 has to look for a new head coach about three and a half months after its relaunch. Aleksandar "kassad" Trifunović has surprisingly left the organisation.
Only a few months after the relaunch in September, there is the next bang for Cloud9's CS:GO team. The fact that head coach Aleksandar "kassad" Trifunovic and the American team are going their separate ways is due to a "stylistic conflict" between kassad and team captain Alex "ALEX" McMeekin. Team manager Henry "HenryG" Greer said in a statement.
Today we're sad to announce that #C9CSGO is parting ways with our Head Coach @kassad.

Thank you for everything you've done to help lay the foundations for the Colossus. We wish you the best in the future! pic.twitter.com/tePnQgl229

— Cloud9 (@Cloud9) December 28, 2020
"No one is or was at fault and there is absolutely no animosity between him, the organisation or the players," HenryG stressed. "It felt more like something of a stylistic clash between the IGL [ALEX] and kassad's play, which led from a strategic approach to too many compromises."
Back to the old days?
It was only at the beginning of September that Cloud9 decided to make a complete reboot due to unmet targets and replaced the roster, including the coaching staff. In addition, former caster HernyG was introduced as manager. Under the motto "Unleash the Colossus", the aim was to build on the great successes of 2018, when they became the first American team to win a major tournament.
The first steps were quite promising, because under kassad Cloud9 made it into the top four at the BLAST Premier Fall Showdown and reached the playoffs at DreamHack Masters Winter. Accordingly, the fans were shocked after the announcement of kassad's separation.