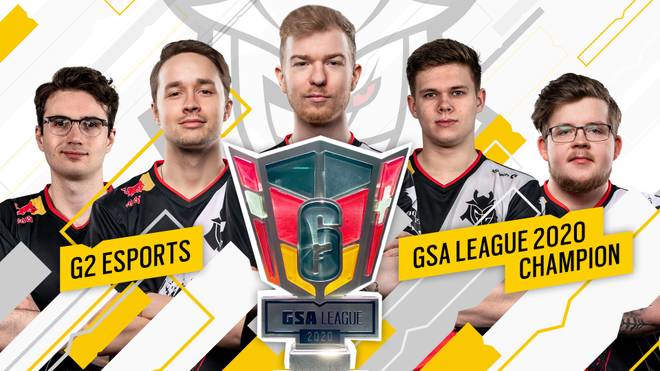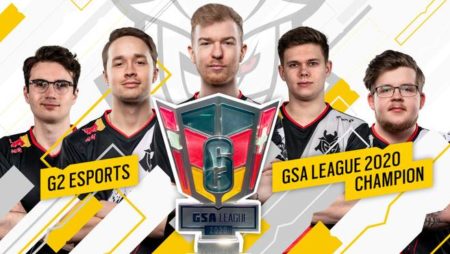 G2 wins the GSA League in R6S
G2 Esports did not miss the chance to win the first GSA title in Rainbow Six and defeated Rogue in the final +
The first season of the GSA was played on 14 matchdays. A total of 8 teams from Germany, Austria and Switzerland were eligible to participate, playing with mostly mixed lineups for the entire prize pool of 40.000€. Beside famous orgas like Rogue, G2 and Team Secret, also regional teams like Warkidz (Austria) or mYinsanity (Switzerland) had qualified for the league.
After the regular phase the league went into a final KO bracket, in which G2 Esports was saved only by the Double Elimination System. While they won their first duel against Divizon, they were defeated 2-0 by Rogue in the Upper Bracket Final.
In the Lower Bracket Pengu, Kanto and Uuno showed their usual self-confidence, defeated Team Secret again 2-0 at Consulate and Oregon and entered the Grand Final where Rogue was waiting for them again.
A clear matter
The first map point on Oregon went to the multiple world champions in the rematch after a long choke with 7:5.
The last map point of the final should be called Consulate. Rogue started on the attacking side, but G2 didn't let anything burn with only 2 lost rounds and won the well-deserved GSA title with a last question by Kantoraketti.
After the finals were held online for security reasons, the team symbolically accepted the cup for the time being. Pengu expressed his satisfaction and confidence in the winning interview: "We came with fire, passion and energy and were able to play really well. (…) I think that we as a team have shown that we are ready for the next season and that we can hopefully take our strength to the Invitationals.