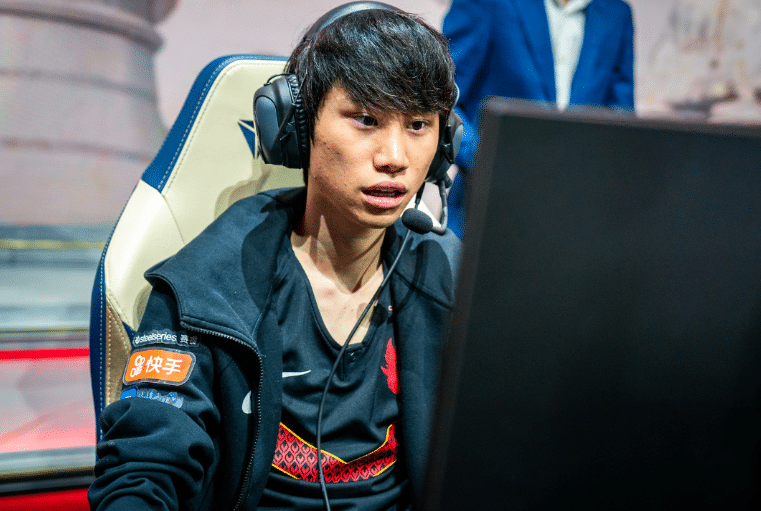 Former world champion Doinb goes to LNG Esports
Doinb, former mid laner of FunPlux Phoenix, is leaving the team with which he won the League of Legends world championship. The Korean is moving to LNG Esports, a rival of FPX.
Doinb takes over the mid lane position at LNG from Icon, who played his first season for the team last year. With this, it looks like LNG Esports has completed their team for next year's league of legends season. Both LNG and Doinb experienced a disappointing World Championship last season. LNG was part of the historic group where all teams were tied with a score of 3-3. The Chinese team ultimately failed to qualify for the quarterfinals.
Doinb and FPX also fared differently than expected in the group stage. The team that was still world champion in 2019 only managed to win twice and lost the certain tie-breakers. As a result, the Chinese team finished last in the group.
New team
The other players of LNG continue to play in their current role. top laner Ale, jungler Tarzan and the botlane consisting of Light and Iwandy all have a contract for the next season. The team managed to qualify for the world championship last season as the fourth seed. With Doinb in the mid lane, the team has brought in a shotcaller and strong mid laner who supports the team. Qualifying for Worlds is the goal for LNG next season.
Doinb
Originally a Korean, Doinb has been playing in the Chinese LPL for his entire career. In 2019, he managed to become world champion. After that, he managed to become MVP of an LPL split three times. He is known for his unique style of play in the mid lane. Doinb plays a lot of champions supporting his teammates to generate a lead for them.