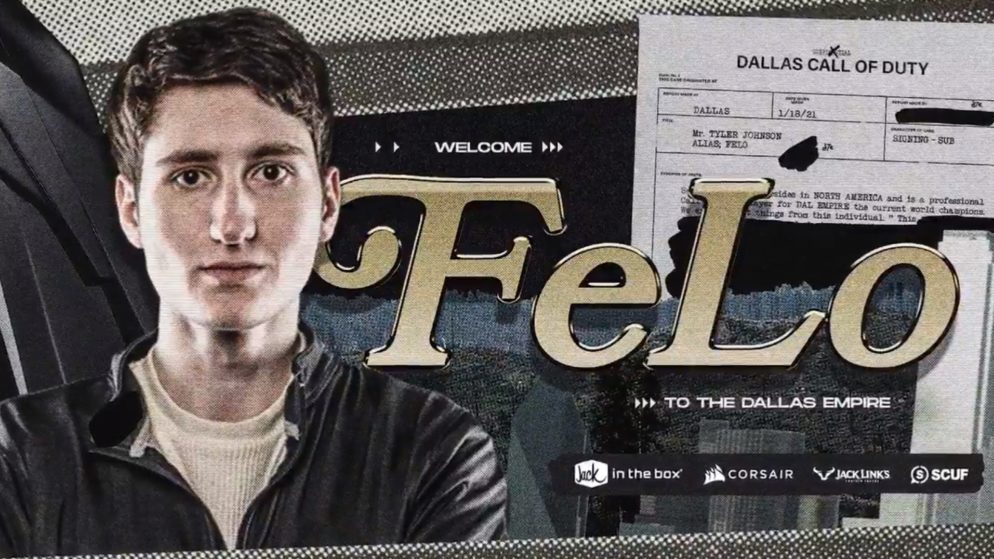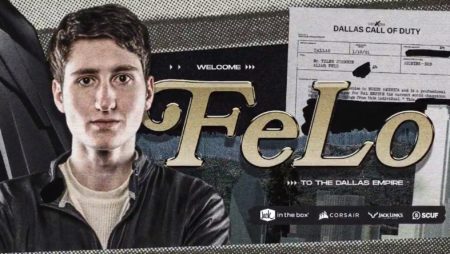 Felo Joins Dallas Empire Ahead of 2021 Call of Duty League
Roster changes continue during the Call of Duty League offseason, with the Dallas Empire having announced the arrival of Tyler "Felo" Johnson. The reigning world champions have added the American to their ranks, however the 23-year-old will be used primarily as a substitute.
Felo becomes the first new arrival at the Empire ahead of the 2021 season, with the team having unsurprisingly been keen to stick with the roster that served them so well last year. Felo will be Dallas' sole substitute, demonstrating that the Empire have faith in his ability, as they look to fight off the other 11 teams.
Why the Empire Signed Felo
The arrival of Felo is validated by his ability when it comes to Search & Destroy, the game mode in which many others have struggled in. Search & Destroy often decides the outcome of matches, with the trend set to continue this year. Felo is undoubtedly one of the leading players in the entire CoD scene in this area.
The American has played for the likes of Denial Esports, Rise Nation and Evil Geniuses in the past, having played alongside big names such as Aqua, General, Methodz and Loony. Felo's biggest achievement to date came at the Call of Duty World Championship with Elevate, where the team was eventually defeated by Team Envy in the Finals. Their performances here meant that they secured third position, having also done well in the Infinite Warfare season.
In fact, Felo holds the second highest average CoD Championships placing, something which would also have been appealing to the Empire. The veteran has not had major experience of playing for the biggest teams, having competed in the Challengers Division in a number of occasions.
Why Dallas Made So Few Roster Changes
The Dallas Empire lost to Team Envy in the winners finals during the Black Ops 3 Season, with Envy being the organization which owns the Empire. However, Dallas responded in the best possible manner, becoming the first winners of the new look Call of Duty League. While not many would have predicted Felo's move to the Empire, it was an opportunity too good to turn down for the American.
Dallas is one of the few teams that have not made significant roster changes ahead of the new season, with the departure of Clayster having been the only major alteration. Clayster joined the New York Subliners following his exit, with it remaining to be seen as to how this loss will impact Dallas. The Call of Duty League gets underway at the Kickoff Classic Event.