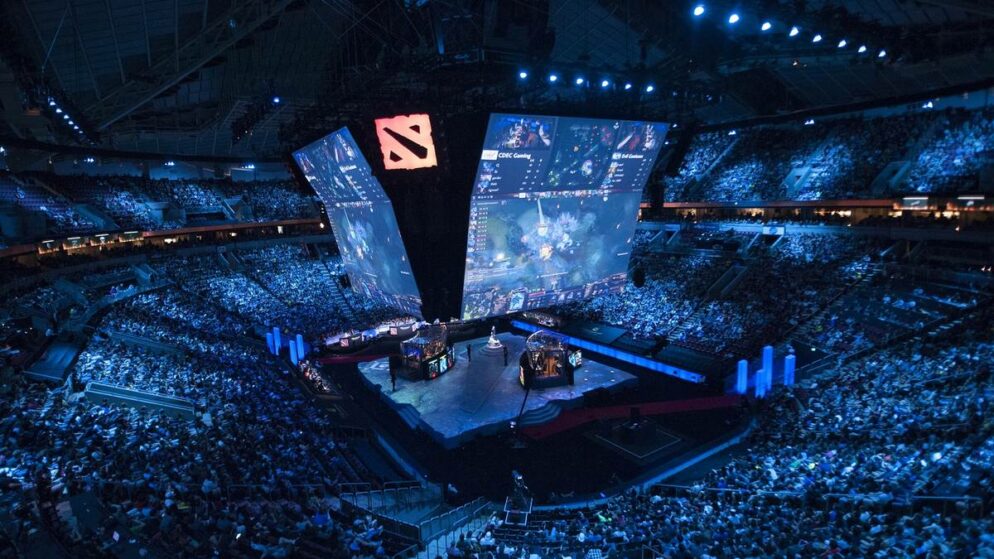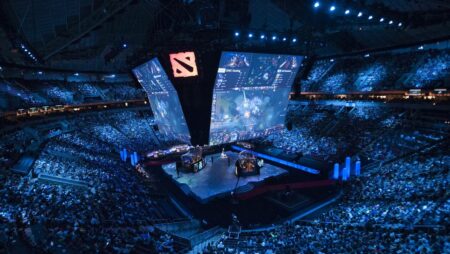 Dota scene furious: Major cancelled
The first Dota 2 Major of the new season was cancelled without warning. Players & teams react with anger and despair and consider drastic measures.
Fans, players and teams are pissed off at Valve. The Dota 2 developer has unceremoniously cancelled the first major tournament of the season. Due to current travel restrictions and health concerns regarding COVID-19, the Winter Major, which was scheduled to take place in February, is cancelled.
Major cancellation plunges Dota 2 scene into crisis
So far, so understandable. What makes people shake their heads, however, is the communication of the developer giant. Teams that have been working for months towards this moment are left hanging without compensation and not even warned that such a scenario could occur. For some players, after all, the majors are also a financial life insurance policy. For in some regions, it is still not a matter of course to be paid a lavish salary.
Why is the Major's prize pool and points not distributed at least partially to the teams that are qualified/would qualify?

Flew to the other side of the world to play DPC & won, and yet I'm probably gonna make like $2k usd for the whole season after expenses.

— ponlo (@ponlodota) January 12, 2022
In regular league play, a team can earn a maximum of 30,000 US dollars until the end of the season. If you divide this amount by five, or even by six if a coach is on board, the best case scenario is 5,000 US dollars per player/coach. After taxes and the usual share for the organisation, that probably leaves a net amount of 2,500 US dollars. Net. For preparing and playing a two-month competitive season.
Singaporean Remus "ponlo" Goh Zhi Xian has switched to Quincy Crew for the new season, who are known not to even play under the flag of an organisation – so presumably get no salary at all! For him, the current situation is dramatic, as he clarifies on Twitter. He would have 2,000 US dollars left if he deducted all his expenses.
The Major would have had a prize pool of 500,000 US dollars and brought together the best teams in the world. The teams were not informed about the cancellation in advance, but were caught cold, as was the entire public. Star players like Sumail "SumaiL" Hassan are already considering boycotting the next season to send a signal that things cannot go on like this.
The communication problem also includes a lack of a contact point for teams/organisations to turn to in case of problems. Evil Geniuses manager Peter Anders explains this with a case study from the CIS region: Team PuckChamp, also an independent roster, is currently in second place and would therefore have had the best chances of participating in the Major. They had at least one player living in Kazakhstan, where there was no guarantee that he would be allowed to leave and re-enter due to the politically tense situation. Therefore, the team contacted Valve weeks ago to get information about the major as soon as possible. Until today, they have been waiting for an answer. Now it is also clear why.
Some pros now also question their career in Dota 2 and explain that they would save themselves a lot of stress if they simply became streamers. Besides, they would even be able to earn better this way than in the pro business. At least for independent players/teams, without a strong organisation behind them, this may even be true.
Valve relents – promises to make amends
Only now, after these fierce reactions, Valve has relented and apologised to the teams for their non-transparent approach. The developer promises to find a solution to bring the winter season to a satisfactory end.
Valve has provided an additional update to the teams/players in regards to the @DOTA2 Winter Major. pic.twitter.com/aXUIrLuORf

— Matthew Bailey (@Cyborgmatt) January 13, 2022
They are currently working behind the scenes to find a place where a LAN tournament is possible, where all qualified teams can come together.