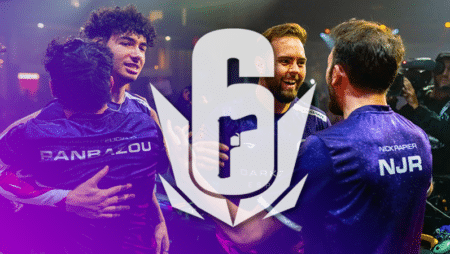 DarkZero wins Six Charlotte Major
DarkZero won the Rainbow Six Charlotte Major last night after. After a gigantically exciting final that lasted for almost six hours, a decision on Bank was needed to sideline Astralis. So in the end, it was DarkZero who prevailed, taking home $200,000 and 375 points for the rankings.
The Six Charlotte Major had a much changed field of participants compared to the Six Invitational a few months ago. For example, the entire top four from that tournament were not present last weekend.
The pool phase of the Charlotte Major was already played last week, Tuesday through Thursday, after which the playoffs began on Friday. Team Liquid and Oxygen Esports had a strong pool phase and also came out well in the quarterfinals. However, they were eliminated in the semi-finals by DarkZero and Astralis.
Both teams already knew each other, because they already played against each other in the American League, then DarkZero won, but Astralis had the last laugh because they won the overall competition. So yesterday it was time to see who was the best. The finals were very exciting, Astralis won Villa narrowly 8-7, after which DarkZero tied the score with a win at Clubhouse (7-3).
The third map was Border, which was again won by DarkZero who therefore came to match point. After an exciting match on Oxygen (7-4) the score was tied again. A decisive fifth map was needed and that was Bank.
The finals were now over five hours old and Astralis seemed to be getting tired. DarkZero took a 5-0 lead. Astralis eventually managed to narrow the gap to 5-3. However, it was DarkZero that straightened its back and won Six Charlotte and thus secured its first international title. The next Major will take place from 15 to 21 Augusts, where that tournament will be played is not yet known.