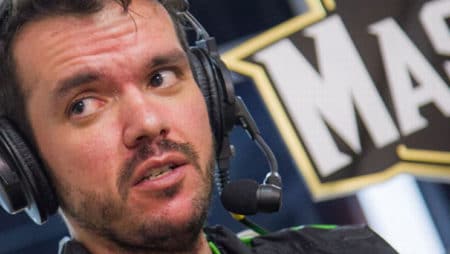 Gauls continue to show impressive numbers at Twitch. On Monday (7), Stream Charts, the agency that collects information related to live broadcasts, published a study that reveals which were the most watched streamers in the world in November 2020 in Twitch. In it, the former CS 1.6 professional player occupies the first position, with over 16,224,000 hours of viewing.
To reach the number of 16.2 million hours watched during November, Gaules performed more than 711 hours of broadcasting at Twitch. The Brazilian was ahead of big names like xQc, Tyler1 and Asmogold.
Most watched @Twitch channels in November 2020:

#1 — @Gaules
#2 — @hasanthehun
#3 — @xQc
#4 — @IbaiLlanos
#5 — @loltyler1
#6 — @dota2ruhub
#7 — @auronplay
#8 — @Asmongold
#9 — @Rubiu5
#10 — @Sykkuno

Read more about TOP in our article: https://t.co/9WnzuuIZ4L pic.twitter.com/34IkyOc9KT

— Streams Charts (@StreamsCharts) December 5, 2020
This was the third time in 2020 that Gaules was the most watched streamer in the world in a given month of the year. In June, the former CS 1.6 player had over 23 million hours watched, while in May he ended up with the same 16 million in November.