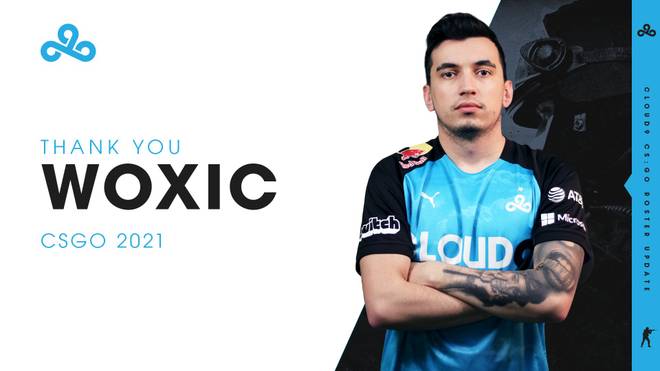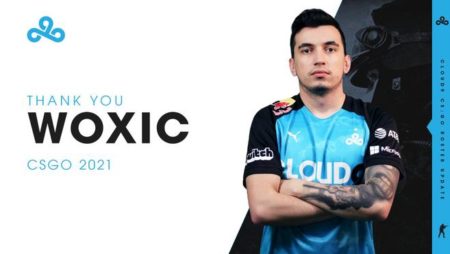 Cloud9 separates from Woxic
The personnel merry-go-round at Cloud9 continues to spin: after only four months, the team has surprisingly parted ways with Özgür "Woxic" Eker due to internet problems.
A reason for a sacking could hardly be more curious: Özgür "Woxic" Eker has to look for a new team because Cloud9 decided against further cooperation with the 22-year-old due to Woxic's "unreliable" internet. Another reason given in a statement by team manager Henry "HenryG" Greer is the different time zone. Woxic continues to stay in his native Turkey in times of pandemic.
HenryG stresses that it was a "team decision" and clarifies: "There is no doubt about Woxic's abilities and world class potential." On the one hand, the aforementioned challenges have had a demotivating effect on Woxic and, on the other, they were arguably insurmountable. After the 22-year-old was relegated to the bench at the beginning of the month, he has now been separated from the club just four months after signing Woxic.
Criticism of HenryG grows louder
The decision has caused plenty of resentment among fans, as it is not the first personnel change after the team's restructuring with manager HenryG in September. Just three weeks ago, head coach Aleksandar "kassad" Trifunović left Cloud9 due to strategic differences with team captain Alex "ALEX" McMeekin. The fans have been waiting in vain for a successor.
Another criticism of Woxic's personnel decision is that the Turk's internet problems were already known before he was hired. Woxic is one of the best players in the world in LAN events, but online he repeatedly shows difficulties. Due to the pandemic, it should have been clear to Cloud9 as early as September that Woxic would not be able to reach his peak performance under these circumstances.
HenryG announces another personnel decision
HenryG concludes the statement by saying that more information on personnel will follow in the coming days. Whether this concerns a new head coach or Woxic's successor is unclear. According to Half-Life TV, Erick "Xeppaa" Bach, who was most recently under contract with Chaos Esports Club, is being discussed for the latter.