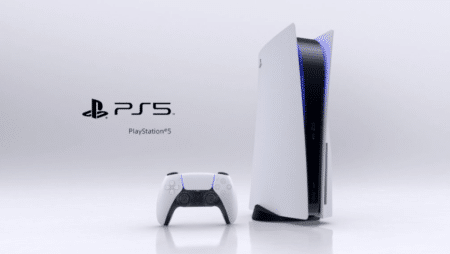 Biden calls for investigation into PlayStation and video card shortages
President Biden is about to sign an executive order, to kick off an investigation into the U.S.'s ability to get hold of some things it currently has trouble getting hold of. The most prominent members of the list are semiconductors, one of the main reasons behind the current PS5 and graphics card shortages.
The chip shortage is caused by two factors: high demand and low availability, which invariably drives up prices. The disruption caused by the pandemic in global supply chains is devastating the world, from automakers to hardware companies like AMD and Qualcomm. The long wave of this famine has also hit Sony and Nvidia, because you can't build PlayStations and GeForce cards without semiconductors.
Just a few days ago the launch of the new Nvidia RTX 3060 graphics card disappointed fans and consumers again because seconds after orders opened it was already sold out everywhere. The reason is that in recent months cryptocurrencies (Bitcoin and Etherium in primis) have only increased in value making mining highly profitable. This is exactly why thousands of video cards are being purchased by miners and jackals to mine cryptocurrencies leaving consumers stranded. Joe Biden has announced that he also wants to revolutionize the U.S. position in the mining industry (currently 70% in the hands of China) but no measures have yet been announced in this regard.
The Associated Press report on the executive order states that the White House action is targeting "the fragility of vital U.S. supply chains" and will investigate whether, in the event of a situation that is never again destined to return to normal, the country will have to produce them on its own.
It should be noted that this is an order to kick off a review, not to implement what he recommends. For all we know, the president could get this review, say that building more components in America is a good idea, and then do nothing about it. Kind of like when he promised $2,000 checks to every American to fight the pandemic and never delivered.