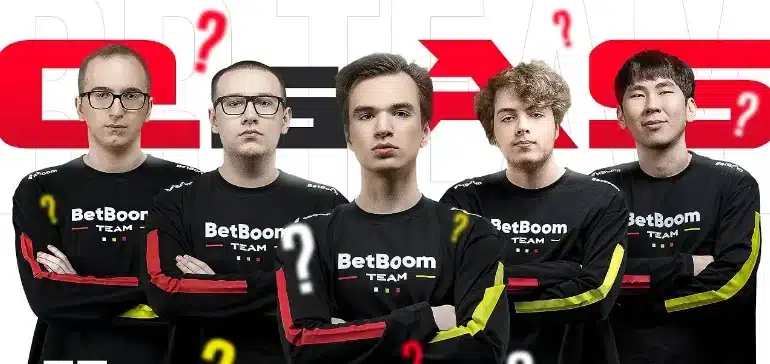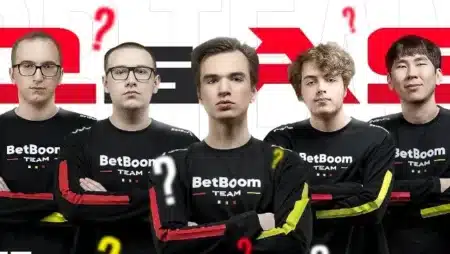 BetBoom Triumphs Over Fragile Dota 2 Narrative in Epic TI 2023 Thriller
BetBoom Team's impressive run in Dota 2's The International 2023's lower bracket continues after their victory over regional rivals Virtus Pro. The series featuring the longest game of TI 2023 guaranteed BetBoom a top-six finish at the event. Earlier in the tournament, BetBoom narrowly missed an opportunity to start in the upper bracket. Although both teams were considered evenly matched, the pressure was building more on BetBoom as the team built itself a reputation of being "fragile," choking at crucial moments in major events.
However, the fog of pressure quickly dissolved as the first match started. BetBoom's two core players, Nightfall and Gpk, put out a flawless performance, dominating the game with Monkey King and Invoker, suffering only a single death between them. BetBoom closed out the first match in over 40 minutes, retaining control of the match after the first tower defense fight in the mid lane, which was a demonstration of their excellent coordination.
In the second game, VP drafted around BetBoom's lineup, having an answer to almost all the threats that could come from BetBoom's side. Until the 40-minute mark, VP held a slight lead as BetBoom struggled to secure crucial kills in team fights. This gradually changed as BetBoom started to initiate with the element of surprise on their side. With VP's key heroes getting caught, BetBoom found enough room on the map to catch up and drag the match longer.
Despite clawing back into the match, BetBoom still struggled to stay alive in team fights versus VP's Muerta, who would also throw the entire match in the end while trying to backdoor BetBoom's top lane barracks. Thinking she would be safe, Muerta teleported behind the enemy lines with Kunkka's X on her and a Linken's Sphere. She was quickly caught by an Invoker Tornado, preventing her from teleporting back home. This quick pick-up netted BetBoom two additional Divine Rapiers, allowing them to march down the mid-lane and land the finishing blows to VP's ancient.
BetBoom's impressive performance in the tournament has been surprising, considering their history of choking in major events. However, their excellent coordination and flawless performance in the first match against VP demonstrated their ability to handle pressure and dominate the game. They will play the loser of the LGD versus Azure Ray series to determine their next opponent.