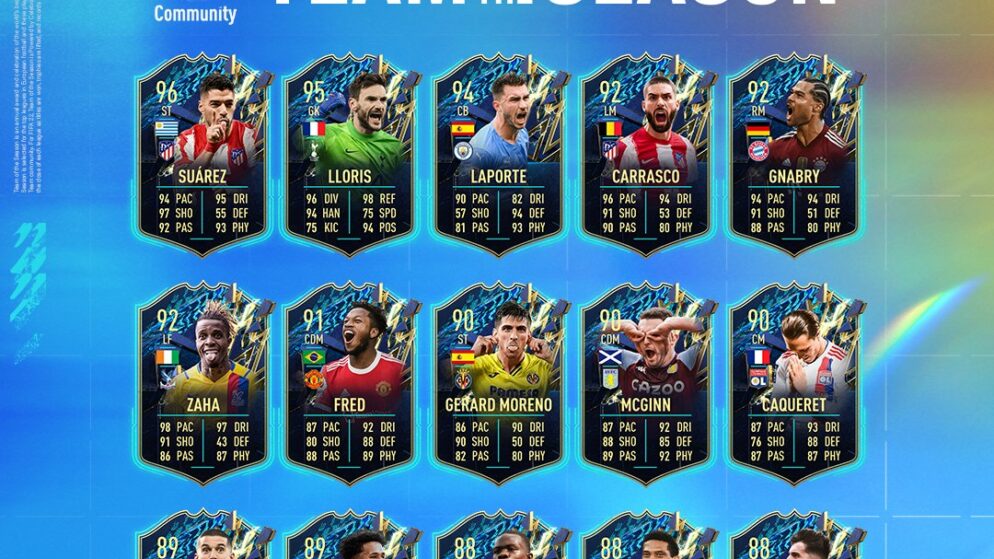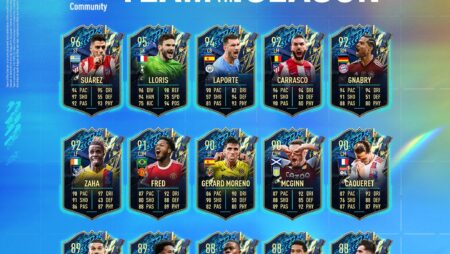 All players of the FIFA 22 Community Team of the Season
The FIFA 22 Community Team of the Season has been announced! This team was chosen by the FIFA fans and is a selection of the most, according to EA SPORTS, consistent players from the biggest leagues. Several players have received nice upgrades, including Suarez, Laporte and Carrasco.
As many as 100 players were nominated to be part of the FIFA 22 Community TOTS. Over the past few days, many of the players have been announced through unofficial means. A small number of players have been added to that. The complete team can be found below!
All the players of FIFA 22 Community TOTS
On Friday evening, April 29, EA SPORTS FIFA announced the FIFA 22 Community TOTS via Twitter. All fifteen players who are part of this team are immediately available in FIFA Ultimate Team. A few minutes later, photos and videos appeared everywhere of fans managing to get their hands on their favorite players. What catches your eye first?
As voted by !

Here is your #FIFA22 Community #TOTS

Available in #FUT now!

Learn more about Team of the Season: https://t.co/Wkq7aiubJ2 pic.twitter.com/fibSoi2H0a

— EA SPORTS FIFA (@EASPORTSFIFA) April 29, 2022
This team chosen by the Community and EA contains some big names. Atletico Madrid's Uruguayan Luis Suárez, Tottenham Hotspur's Hugo Lloris and England's Manchester City's Aymeric Laporte stand out. There are no Dutch players in this selection.
The English league is the absolute purveyor of this selection. Crystal Palace, Manchester United, Aston Villa, Manchester City, Wolves, Southhampton and Tottenham Hotspur supply players. These are all the players:
Suárez: 96 ST
Lloris: 95 GK
Laporte: 94 CB
Carrasco: 92 LM
Gnabry: 92 RM
Zaha: 92 LF
Fred: 91 CDM
Gerard Moreno: 90 ST
McGinn: 90 CDM
Caqueret: 90 CM
Coady: 89 CB
Adeyemi: 89 ST
Mitchell: 88 LB
Todibo: 88 CB
Livramento: 88 RB